Your Child Doesn't Have To Live With A Reading Disability
"Is your child having difficulty with reading or other academics?"
Use our free reading disability test to get answers. Simply answer a few easy questions and find out now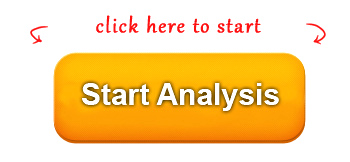 Results emailed in minutes
Digs deep and identifies the root problem
Provides suggestions on how to help your child
The most in-depth reading disability screener on the internet. Identifies the root learning problems. Warns of potential future issues and what to do to prevent them. Provides expertise for your specific situation now. Takes only a few minutes to get the answers you need. Click Here.
The Only Free Reading Disability Test That Gives You Instant Detailed Results
Just complete the simple questionnaire (takes less than 5 minutes) and we will email your results in minutes. 
Simple and fast
Detailed results
Helpful recommendations
If your child is struggling with reading this is the place to start. Complete the screener then download your results. They are very detailed and have a lot of suggestions as to how to remediate the reading problem whether it is dyslexia or not. Helpful deep explanations of the problem will help you, as a parent, gain a full understanding of your child's difficulties in reading. After completing the test you'll be in a much better position to advocate for your child as needed and start on a dyslexia program or other program as needed. Be an educated parent simply by reading the report. Print it out for future reference.
Covers All Types of Reading Disabilities
There are a number of causes for reading difficulties. These can be in any of our brains learning systems. So it's important to cover them all.  When a child is suffering from a learning difficulty the real worry is their loss of self-confidence and self-esteem. This happens quickly so it's important to reverse that quickly. 
If a child is losing self-confidence because of dyslexia it will affect every aspect of their life. They will quickly lose self worth. they will develop anxiety and this will cause bad behavior such as tantrums, procrastinating, or even stomach aches or headaches. This is a vicious circle and the longer it goes on the more difficult the problem is to solve and the more devastating to the child's overall well being. Acting fast is critical.
Types of Reading Disabilities
There are a number of problems that can cause a reading disability or reading disability symptoms. They include
Phonological Problems - This is where the brain (not the ears) have trouble processing some sounds or assigning meaning to words.
Weaknesses in the visual system - This is when the brain has trouble processing visual abstracts such as letters and words. There are a lot of different ways that this can happen including weaknesses in a variety of visual micro-skills. Symptoms can also be caused by something as simple as weak eye muscles.
Kinesthetic or Directional Problems - Yes body awareness problems can cause reading difficulties. And fixing body awareness can fix the reading difficulty. It's a strange connection but the two have been linked in research and in subjective experiences.
While these are helpful to understand it is also important to understand that they usually come in combinations. It is also important to understand that regardless of where the exact difficulty is it is important to remediate for all. This is because the brain uses all of the systems together. Working only the specific problem is usually not a good solution. It's good to put concentration there but also to mix up the exercises. An exact "diagnosis" of what is going on in the brain is simply not possible anyway. Even with advanced brain scanning technology, this cannot be done. However, problem areas can be ascertained and solutions developed.
The Good News
The good news is that we are not stuck with the brains we were born with. Recent discoveries in neuroscience have ascertained that we actually have a great deal of control of how our brains develop for our entire life. This is through the processes of neurogenesis and neuroplasticity. There are techniques for accelerating these processes and changing the brain. And of course, those who do so will end up with much better brains in the end. With the results of this dyslexia test you will be well on your way to helping your child develop their best brain possible. No matter where they are now their future is bright. Take the test now.