Award-Winning Author and Educator
http://www.sparkitivity.com/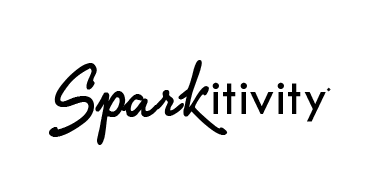 An award-winning author and educator, Kathryn P. Haydon trains courageous leaders and teams to apply the science of creativity to grow revenue, retain talent, and add innovative value in the face of change. Her clients span industries, from Bosch and ZipRecruiter to banks and accounting firms. A former teacher herself, Kathryn trains educators to integrate high-level creative thinking into their academic curricula.
Kathryn is a keynote and SXSW speaker; she has written four books including her recent The Non-Obvious Guide to Being More Creative, No Matter Where You Work; and her writing has appeared in publications from Psychology Today The Washington Post. The founder of Sparkitivity, Kathryn earned her BA at Northwestern University and her MSc in creativity and change leadership at the State University of New York.
Kathryn has written four books, several hundred articles, taught and trained thousands of kids, educators, and businesspeople, all while working from home and leading an innovative homeschool education for her family. She created and runs Work From Home With Kids and THRIVE, an online course and community for parents to help set them up for learn-at-home, work-at-home productivity AND family harmony with strategies, tools, and best practices. This course is based on creative problem-solving strategies that Kathryn teaches her corporate clients, and based on her latest book, The Non-Obvious Guide to Being More Creative, No Matter Where You Work. The Work From Home With Kids and THRIVE Interactive Workbook is licensed by corporations, small businesses, and schools that want to support their employees who are working from home while temporarily or permanently homeschooling.