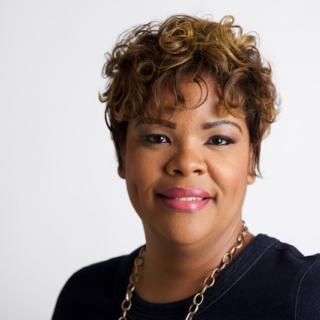 Certified School Psychologist
The Urban School Psychologist
When having your child assessed for an IEP, you should make sure that you and the school have exhausted all other options. Most importantly, consider has the school taken the proper procedures in ensuring that your student is succeeding to their best ability? In other words, has the school provided accommodations for your child in the area(s) of need?
In recent years, there has been a huge initiative for all schools across the nation to implement MTSS (Multi-Tier Systems of Support). What this does is, seemingly place students into groups based on their levels. It's assumed that 80% of all students will receive regular education with no extra support needed, 15% may require supplemental support, and 5% may require special education. If your child is not in the 80%, meaning that they have some type of struggles in the classroom, they should be receiving accommodations to help them succeed. For example, if your student is having difficulty in reading, they should be considered a part of the 15% and receive support such as small group reading, peer learning, or reading materials that the teacher has chunked (broken down into smaller pieces to ensure comprehension). If your student is still not successful after a couple of months, then you should look into getting your child assessed for an IEP. If MTSS is done correctly, only a small percentage of school-aged children will actually require an IEP.
Once evaluated and found eligible for special education, there are two options. A 504 plan, which provides accommodations for medical reasons such as ADHD (Attention Deficit-Hyperactivity Disorder), or an IEP (Individualized Education Plan) which actually modifies and remediates the student's academics to their skill level. A 504 plan can provide such supports as preferential seating if the student is easily distracted, or a visual to keep them on task. This option allows your student to stay in general education with a few supplemental supports. On the other hand, an IEP is more invasive and can require a change of academic placement if warranted. Keep in mind that the school should start with the least restrictive environment. For instance, the student should begin their special education in the general education classroom with modified assignments. If your student is having difficulty with Math, there should be assignments specific to your student and their particular area of struggle. If remediation in the regular education classroom does not work, then a discussion with the parents should be had to move the student to a special education classroom in which all students have IEPs.
As a parent, if your child needs an IEP to be successful in school, do not shy away from it simply because of the perceived implications. Instead, be open-minded about the benefits that it can have on your child's education. IEPs have been proven effective and can be the difference between your child receiving the best education suited for them versus your child struggling in classes without the proper supports. It is important for you, the parent, to keep in mind that the stigma of an IEP needs to be erased and it starts with the parents' perception. I have talked to some of my students who have IEPs and let them know that they are not "stupid" which some of them had perceived themselves to be. I let them know that everyone has strengths and weaknesses and that their weaknesses just happen to need extra support to get them to learn to their best ability. I follow up examples of successful individuals that had an IEP or would have qualified as having one had it been available. For example, I use Albert Einstein quite often. He was labeled as being Intellectually Disabled but as we have come to realize, he was quite the genius. I also give examples of individuals that I know personally that are now principals, lawyers, and doctors that had an IEP throughout the school.
Lastly, keep in mind that special education is not a parking lot. Just because your child initially qualifies as having a disability does not necessarily mean that s/he will require those services or label for the rest of their academic life. The goal of special education these days is to provide the services early in hopes that the intervention will lead your child to become an independent successful learner that can use the strategies and techniques that were taught during the special education years. Above all, let your student know, they are not the label. Refuse to accept the label. Rather, focus on your child's strengths and seek to improve their weaknesses given the best academic options offered.