Eliminate Learning Difficulties Associated With Mixed Dominance
The Tools You Need to Unleash Your Child's True Brilliance So They Can Get Fantastic Grades, Be Happier, and Succeed in Life.
"Works even if your child has struggled for years and refuses to do even one more minute of homework"
Are You Ready for Your Child to Get Fantastic Grades?
The simple system which will unleash your child's true brilliance so they can get great grades and surpass their peers even if they learn differently
My husband and I came across The Learning Success System while looking for something we could do to aide our daughter. She was diagnosed with Dyslexia and we needed something that we could do with her that summer. As soon as we started with Liz's program, our daughter had better focus in less than three days. In a bit over two weeks, she would ask for the exercises before she had to read or wanted to write. Eye Saccades is her favorite! I completely recommend this learning system for any child, and the sooner/younger the better.
Don't Let Your Child Fall Prey To An Outdated School System
Our outdated education system has not adopted modern, science-backed teaching methods. It lets the most brilliant of children fall through the cracks of a one size fits all teaching system. 
More testing is not effective at improving learning




Yet standardized testing is the norm. Schools waste time and put children through unnecessary mental abuse
 

More homework has been proven to be counterproductive.




Yet it is the most often recommended cure for failing grades.
 

Our "Modern" education system was created almost 200 years ago.




Our current education system was created in the 1830s by Horace Mann.
It was designed specifically to meet the needs of the industrial age.
One of its main goals was to train workers to work by the clock.
This kept factories on schedule. Factories wanted workers that would do monotonous work and follow orders.
 
Today's school system no longer provides students with the tools to maximize their potential. It may even stifle their creativity. Many students today leave school never having mastered even the basic skills of reading, math, and writing.
As a parent, you can provide these tools for your child. You no longer have to be frustrated, stressed out, and fearful of your child's future. You can easily fill in the gaps.
It doesn't matter if your child continues in the regular school system or is homeschooled. You can give them what they need.
Children Deserve A Quality Education.
Our Future Depends On It. 
Your Child Deserves to Live Up to Their Full Potential
I am really happy to share with all about the ease of my life being a homeschooling mom of 4 kids. After using this program the results are amazingly positive. Especially my elder son who has a photographic memory and is highly intelligent but has problems in auditory discrimination, directionality, and emotional control, which was a great hindrance for learning. The major change in himself is he has started finding solutions to his problems on his own. It is really an amazing program. I am really grateful for the Learning Success System.
No parent should have to experience the stress you are going through
We've helped over 3,296 families get their children back on track to a great education. We can help you too!
Daily Lessons by Email




Once you sign up you'll immediatly receive your first lesson by email.
You'll receive a new lesson each day right in your email inbox.
Parents love the daily email lessons because it keeps them on track
Parent's Members Area




You'll get access to our parent's members-only portal.
Here you can ask questions and interact with parents who have gone through what you are going through now.
Technical questions are answered by our team of experts or parents who have experienced what you are experiencing and want to help others.
Progress Tracking and Personalization




Because every child is different our system allows you to personalize the experience for your child.
Lesson tracking allows you to keep track of progress and what needs to be done still.
Lessons are categorized by learning skills. Allowing you to put focus where it is needed.
When you first sign up you'll immediately be given access to our orientation course. This course quickly gets you on track to start working with your child. It will teach you methods for improving confidence. Put these tactics in place and watch your child's attitude quickly change for the better.
When you do the lessons we guarantee that you will see positive changes in your child within 30 days and those changes will continue to build as you continue through the system.
Your child will become happier, more confident, and far more enthusiastic about schoolwork.
When they begin to win they'll want more. It won't be long before they actually will enjoy academics.
My daughter has never completed her homework without me telling (begging, pleading, etc.) her to. Yesterday, she was doing her homework, without me even asking. She said, "I finished my homework. You can check it when we get home." I was shocked and thrilled, especially when I checked it and saw it was all done correctly! Progress...YES! School work - Yes. Her school work has been better overall. We still are still struggling with spelling and handwriting but even that seems to be improving. :)
Don't Let Your Child Fall Further Behind
Every day that goes by without taking action is a day that your child gets further behind and loses more self-esteem.
Children who are falling behind just keep getting further behind.
School interventions take them out of regular classes. They get remedial lessons and miss out on the education that their peers are getting. The only real answer is to give them the tools to catch up and even surpass their peers.
Instead, Act Now!
You'll get to watch your child excel at school and life.
Greater confidence will bring greater opportunities.
How proud will you be?
How will you feel around other parents when you tell them how you did it?
Being this stressed out isn't good for you either. Being Fearful of your child's future is bad for everyone.
It's bad for your relationship with your child too.
Get Your Child On Track
Once you get your child on the right track you'll join thousands of other parents who were once in your situation but are now happy and proud.
Proud of their child's accomplishments and enthusiastic about their child's future.
It's a nice place to be.
Act Now and Get These Free Bonuses
(Keep the bonuses even if you cancel before the free trial is over)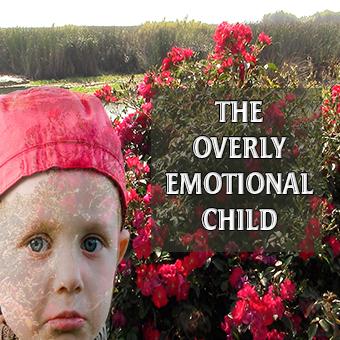 The Overly Emotional Child
A full length documentary explaining why children ofen have big emotions and how to help them manage them. Learn to eliminate tantrums and improve behavior in a loving way.
When children have big emotions it can be frustrating for parents. The concepts presented in this documentary film will help parents understand why children become overly emotional plus how to help children manage them. Learn how to tame the tantrums, crying, or shutting down. Resulting in better behavior, increased emotional intelligence, and a stronger parent-child bond.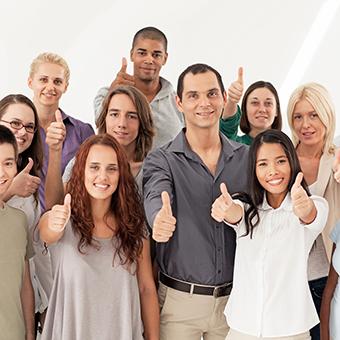 Learn from other parents and educational therapy experts in our private members forum.
It's important to have expert help when you need it. Or to get advice from other parents who have been through this. So we set up a private members forum for you to ask questions. You'll get answers from our experts and also from other parents who are working through the same things as you. Our experts not only have a lot of knowledge, but they have been through this as well. Most of them have helped their own kids through learning struggles. So they understand what you are going through.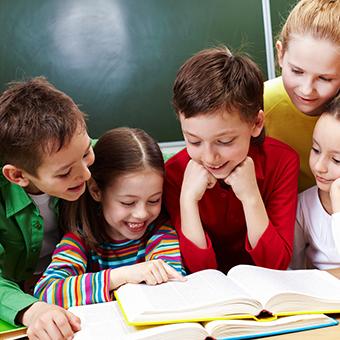 Dyslexia Specific Exercises.
The program is designed to build up all micro-skills. However extra, dyslexia specific, exercises are added so that if dyslexia is a known issue you can focus more on those exercises.
Specific exercises treat all forms of dyslexia including phonological, visual, and directional. Easy exercises that develop all of the micro-skills typically weak in dyslexics.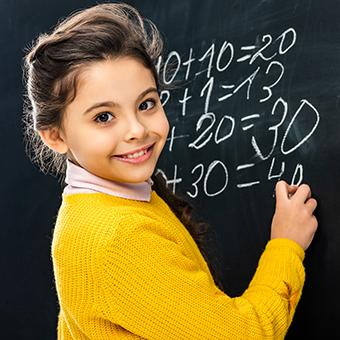 Dyscalculia Specific Exercises
To allow you to give extra attention to dyscalculia specific problems if needed. (Dyscalculia is a math disability)
Specific exercises help with math micro-skills such as visual memory, visual memory manipulation, and visual discrimination. Easy exercises treat all of the micro-skills typically weak in dyscalculics.
Handwriting Exercises - Dysgraphia
Handwriting is important to learning. Developing the connection between the brain, the eyes and the hand is critical. It will help in other areas. And because there is less and less focus on this in school, we feel that it is important to get practice in this area. So we have added lots of extra handwriting exercises.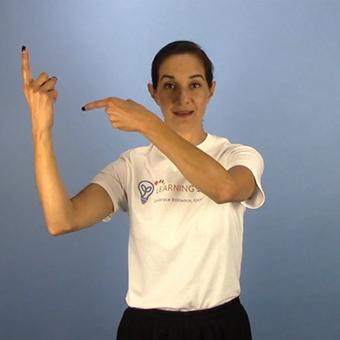 Brain Balancing Exercises
Brain balancing exercises are beneficial for everyone. So we've thrown in a complete series of them.
Access to Learning Professionals
Whether its a quick question or a deeper discussion, having an experienced professional to ask can make all the difference.
Our members forum is the perfect place for that. Ask a question and one of our professionals will be there for you. Our team members regularly frequent the forums looking to help our member parents.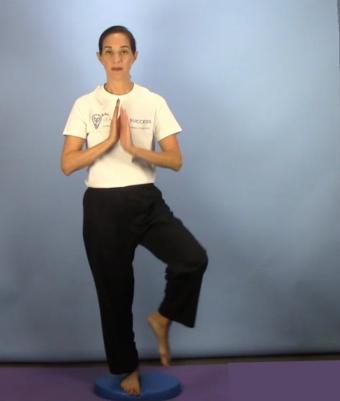 Advanced Proprioception Exercises
Once you see the effects of developing your child's proprioception you are going to want more. So we've developed a complete advanced proprioception series so you can take it to the next level when you are ready
Daily Instructional Emails
We want to keep you on track. Email is a great way to do this.  The emails not only remind you that it's time to login and do an exercise, but they also provide more detail on the purpose of each exercise and how to do it. Our members have told us they love this bonus because it keeps them motivated and on track.
Everyone child is different. As you do the program you will start to realize patterns. The micro-skills that have been holding you back will become obvious. At this point you will want to concentrate of those skills a little more. We provide extra exercises in each category to allow you to customize to your needs.
This will also help you if you need help in other skills such as math or writing.
With this ability to customize you can use the Learning Success System to improve skills in all areas of learning.